Stefan Doomanis, President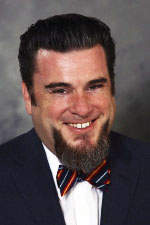 Stefan Doomanis grew up in the customer research and retention industry, tagging along on shops as a child with his father, working in the office and attending industry conventions. An accomplished entrepreneur, Stefan started his first business in high school and joined his family's corporation in 1994. As president of Dynamic Advantage, Stefan is the visionary behind each unique customer-centric "mystery shopping" experience integral to the company's success. He has extensive experience in multi-national and multi-location customer retention programming, competitive intelligence, and customer experience consulting, and frequently consults on client engagements across the U.S., Asia, and the Middle East. He sits on the board of the Mystery Shopping Providers Association, the professional trade association representing the industry worldwide, as well as numerous other charitable boards. He is also a member of the Burbank Chamber of Commerce, the Better Business Bureau, the Campbell Hall Alumni Association, and numerous other community associations.
His hobbies include vintage sports cars, family and friends.
---
Cherie Doomanis, Vice President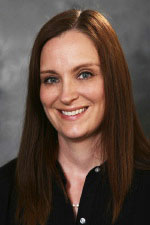 Cherie Doomanis is an alumni of the California State University, Northridge, and immediately after school began her career in the customer research and retention industry. She has a substantial customer service knowledge base and is able to address industry specific concerns such as brand compliance, quality assurance and guest experience. Her clients include restaurant and retail chains, grocery stores, automobile dealerships, banks, hotels and more – with both regional and worldwide locations. Cherie is passionate about the industry and helping clients achieve growth.
In her spare time, Cherie likes to indulge her interests in art history, whether it means getting to a museum or just perusing the local antique store. And, these days, her favorite thing to do is to figure out fun activities for her son, Peter.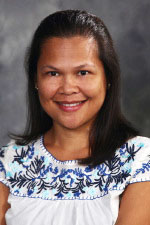 Joan Dalumpines, Operations Manager
Joan began her career in customer service more than a decade ago. Since joining Dynamic Advantage, she has continued to expand and develop the Mystery Shopping personnel unit, where she interacts with thousands of professional shoppers on a daily basis. Her experience in customer retention and her degree in Human Resources from California State University, Northridge, help her to analyze the diverse perspective of both clients and shoppers.
Joan is interested in music, movies, billiards, bowling, sports (especially basketball when the Lakers are playing,) and will always be a fan of everything from the 80's.
---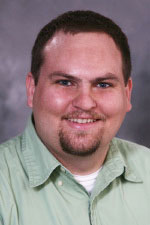 Steve Etter, Project Manager
After starting with Dynamic Advantage as a mystery shopper in 2008, Steve quickly rose to become our Project Manager. His comprehensive understanding of performing customer-service testing from beginning to end guarantees the quality of our reporting. He also creates custom shopping scenarios that closely mirror actual consumer experiences to help clients' brands reach their full customer-service potential.
Steve enjoys every aspect of the outdoors and is currently pursuing his Masters of Science in Biology at California State University, Northridge.